5 Recent Hybrid Technology Innovations by Volkswagen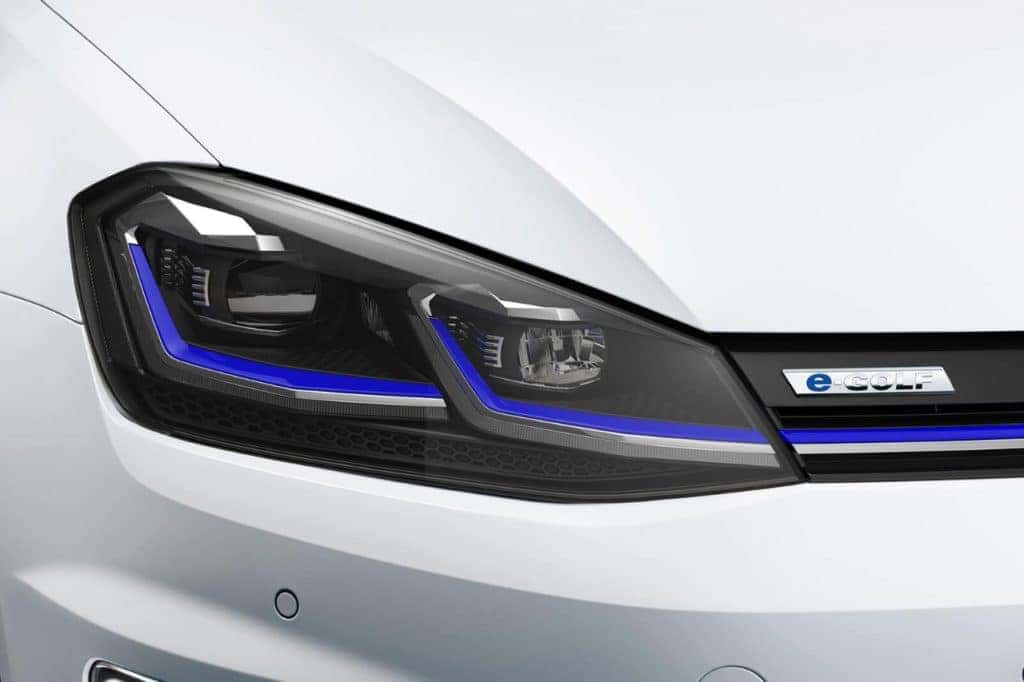 Volkswagen takes environmental responsibility very seriously. That's why the German car manufacturer has several initiatives, plans, and vehicles to push its hybrid innovations forward. Discover more about these new measures and what the company has planned for the future.
Volkswagen e-Golf
One of Volkswagen's latest eco-friendly offerings is the e-Golf. This fun and sporty vehicle looks and drives like the Golf vehicle you know and love, except you never have to stop by a gas station to fill it up. Instead, simply plug this all-electric vehicle in to charge it up. You'll enjoy up to an estimated 83 total miles on a full charge and the equivalent of 126 mpg in the city and 105 mpg on the highway.
When you need to charge up, you can plug in at home with the available 240-volt wall box, at any public charging station or ChargePoint, or at select Volkswagen dealerships. Plus, the VW Car-Net smartphone app makes it easy to charge up your e-Golf. With the app, you can check the battery level on your vehicle, activate charging from a compatible smartphone, and even turn on the heat or air-conditioning remotely.
Working to Restore Redwoods
You can feel good knowing that your e-Golf is a zero emissions vehicle. Additionally, the manufacturer is also working with carbon offset provider 3Degrees to invest in reduction programs that help offset carbon emissions during the production and distribution of the e-Golf. Volkswagen plans to purchase carbon offsets to equal the first 36,000 miles of driving for each e-Golf sold. This will help Conservation Fund restore redwood forests to absorb carbon and protect biodiversity, which helps fight climate change.
Think Blue. Engineering.
Volkswagen believes it can manufacture vehicles in a way that you can drive it and then one day recycle it to help protect the environment. That's why the manufacturer has created an approach called Think Blue. Engineering. With this program, environmental experts work with the company from start to finish in operations to make sure the entire life cycle of a vehicle protects the climate and conserves resources.
Think Blue. Factory.
Once Volkswagen has the development work done, the company moves on to production. The manufacturer seeks to reduce the environmental impact of every vehicle production by 25 percent by the year 2018 when compared to 2010 levels with their initiative called Think Blue. Factory. This reduction will also mean that factories will put out less carbon emissions and less waste and use less energy and less water consumption.
Recycling
Throughout the life of a Volkswagen vehicle, the company works hard to implement recycling programs to help with sustainability. While the vehicle is in use, the company can recondition broken or used parts and components to preserve resources. When the vehicle reaches the end of its life, there are take-back and recovery programs that can help the company recycle 85 percent of the vehicle.
These plans and accomplishments are just part of this manufacturer's ongoing efforts to make more hybrid innovations with environmentally friendly practices. Interested in learning more about other VW technologies? Start by taking a closer look at 4MOTION® AWD.