5 Ways to Celebrate the 4th of July on Long Island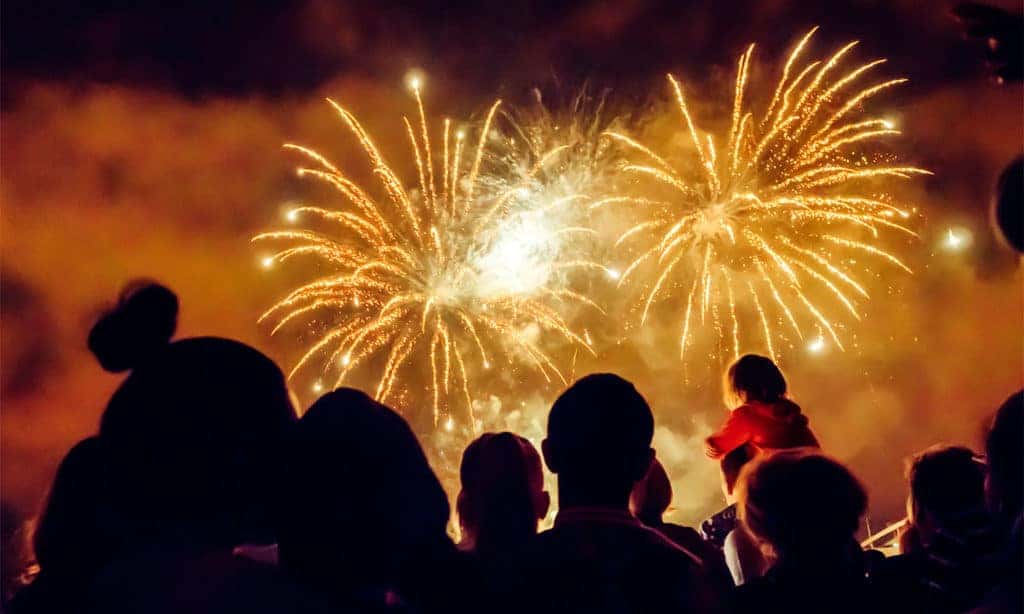 Did you know that Long Island is one of the best places to celebrate the Fourth of July? Home to a variety of grand celebrations, most are family friendly and offer gorgeous firework shows. Below we've compiled a guide of some of Long Island's top Independence Day celebrations. So grab your red, white, and blue attire and get ready to celebrate America's birthday right this year.
Celebration #1: Go Fourth on the River in Oakdale on June 29
Grab a blanket and some lawn chairs, pack some snacks and head on down to the Connetquot River to see the famed Grucci fireworks show. Known for lighting up the sky with a mesmerizing fireworks display, this is one of Long Island's most popular Fourth of July Celebrations. Featuring free admission and parking, this show starts at 9:15 p.m.
Celebration #2: TD Bank's Celebrate America Fireworks Show on July 1
If you're looking for more than just a fireworks display to celebrate America's birthday, then we have the perfect show for you. Located at Harry Chapin Lakeside Theater at Eisenhower Park, you'll be met with several performances before the grand finale featuring a fireworks display. These performances include a John Mellencamp tribute band and Elvis tribute, and all are sure to put you in a festive mood. While tickets are free (and required), we do urge you to pick them up ahead of time at any TD Bank branch on Long Island. Gates open at 5:30 p.m., with the fireworks starting at 9:30 p.m.
Celebration #3: John A. Ward Independence Day Fireworks on July 1
Presented by The Sag Harbor Yacht Club, this Independence Day celebration is a major attraction on the East End of Long Island. Annually drawing in 20,000 plus attendees, this show is now a long-standing New York tradition. So bring a picnic basket, blanket, and gather your family and friends and head on out to Marine Park or Haven's Beach (both prime viewing spots). For boat owners, we urge you to view this breathtaking fireworks display from the water. This show is set to start around 9:30 p.m.
Celebration #4: Fireworks Over the Peconic in Riverhead on July 3
Starting at 6 p.m., join us on the Peconic Riverfront as we celebrate America. Featuring a live performance by Misspent Youth Band, stilt walkers, jugglers, balloon artists, face painters, and much more, it's here where 1,000 American flags will be given away so you can wag your flag in tune to the amazing firework display, which starts around 9 p.m.
Celebration #5: Star Spangled Blast at Bald Hill in Farmingville on July 4
This family-friendly event hosted at Pennysaver Amphitheater features a freestyle concert followed by a huge fireworks display at 9:30 p.m. With free admission, it's here where you can bring a picnic and blanket and gather with family and friends to celebrate America's birthday.
And those are just some of our favorite Long Island Independence Day celebrations. How are you going to spend your summer on Long Island? Tell us in the comments below.