6 Things To Know About The Limited Edition Pink Beetle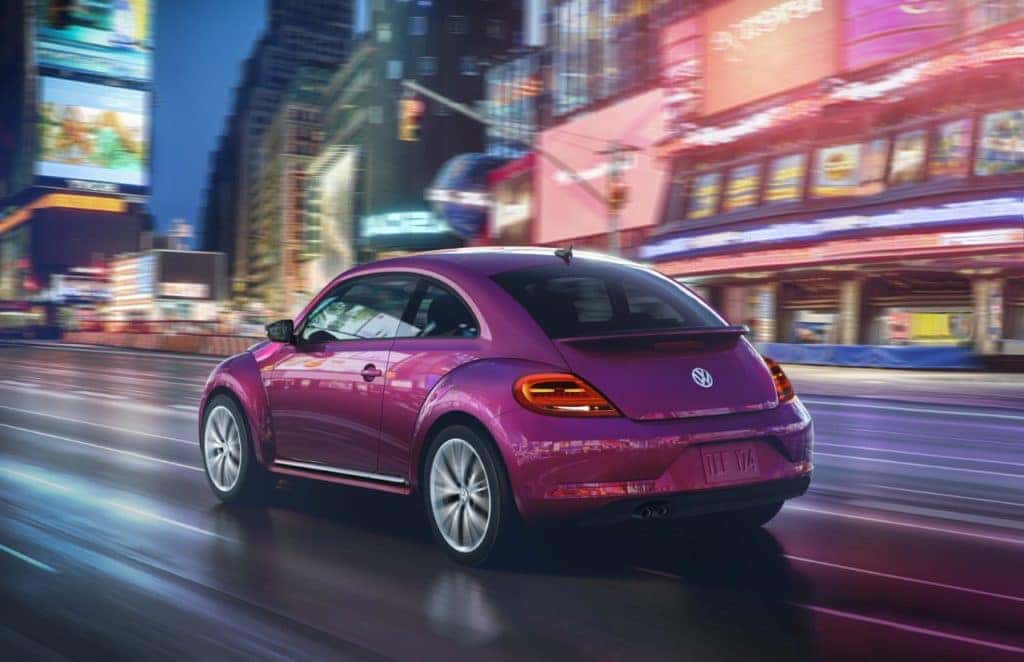 Volkswagen's flashy Limited Edition Pink Beetle is a snazzy addition to the VW family, and it's the first car to officially have a hashtag for a name since the Pink Beetle's official production name is actually #PinkBeetle. Here are 6 things to know about the Pink Beetle.
Conception
The lively little Pink Beetle came to life as a result of a 2014 dealer meeting in Mexico. When they were asked about what feedback they were getting, Volkswagen dealers revealed that one of the most common questions that they were being asked was whether the new Beetle would be available in pink. Eager to meet the demand, Volkswagen designers quickly got to work and the company debuted the Pink Beetle concept at the 2015 New York Auto Show.
Color
The Pink Beetle is not the bubble gum shade of pink you might expect. Volkswagen came up with a deep raspberry-like color called Fresh Fuchsia Metallic, a shade that subtly changes appearance in different lighting. The interior is more subdued to balance out the bright exterior, but it's not boring – the car has fuchsia trim and door accents, and the fun plaid upholstery called "Pink Club" features fuchsia accent stripes.
Along with its head-turning color, the Pink Beetle's exterior has black running boards and gloss black mirror caps that give it a more dressed-up look.
Specs
The Pink Beetle has a 1.8-liter turbocharged, 170-horsepower engine that produces an impressive 184 lb-ft of torque, making it fun to drive while still being fuel-efficient. The Pink beetle is available in coupe and convertible models, with a starting MSRP of $21,890. The coupe has the 17-inch multi-spoke Linas aluminum alloy wheels while the convertible model sports the 18-inch five-spoke Twister aluminum alloy wheels. The transmission is a six-speed automatic with Sport mode.
Technology
The Pink Beetle has Volkswagen's MIB II infotainment system with 6.3-inch touchscreen, keyless entry, push-button start, Bluetooth with audio streaming, Volkswagen Car-Net App-Connect, and backup camera. It has all the desired technology features but it's still a Pink Beetle after all, so the touchscreen has pink trim.
Features
Heated seats are standard on the Pink Beetle, along with Bi-Xenon headlights, LED tail lights and daytime running lights, and USB port. The Pink Beetle has convenient heated side mirrors to make things easier for you in cold conditions. It has a sporty leather-wrapped steering wheel and a multi-function trip computer to track your gas mileage, trip time, and number of miles until your tank is empty. There is a three-year/36,000 mile standard warranty and a five-year/60,000 warranty on the powertrain.
Safety
The Pink Beetles has all the safety features you would expect in a new car, including anti-lock braking system (ABS), Anti-Slip Regulation (ASR), stability control, and braking assist. The car includes LATCH system anchors for the safest method of car seat installation and driver and passenger front and side airbags.
The new Pink Beetle is exhilarating to drive and is sure to turn heads while out on the town, and while it looks like it's all about having fun, the Pink Beetle also delivers on technology, comfort, and safety features.