How Long Does it Take to Charge the VW ID.4 EV?

At Platinum Volkswagen, we know that many Bayside drivers are wondering about making the switch to electric power. At the same time, many still have questions about EV charge times and charging station availability. If you're considering a VW ID.4 as your next vehicle purchase, you can learn more about the ID.4 charge speed in this guide from Platinum Volkswagen.
---
VW ID.4 Charge Speed
The ID.4 charge speed will vary depending on the type of charger. The VW ID.4 uses Electrify America, a fast-growing charging network with stations at the following power levels:
9.6kW Charger – Low-powered 9.6kW charger can get you 10-15 miles with a 30-minute charge.
25kW Charger – 25kW chargers can provide 30-50 miles with a 30-minute charge.
DC Fast Charger – Available at public charging stations, DC fast chargers provide up to 180 miles with a 30-minute charge, or 60 miles with a 10-minute charge if you're pressed for time.
How to Charge a VW ID.4
EV drivers also have the option to charge with an L1 cable or L2 wallbox. We recommend keeping a portable L1 cable in your glovebox for emergency charging, and installing an L2 wallbox at home. An L2 wallbox can provide a full charge in about 7.5 hours — perfect for overnight charging! And remember, you can always use the Electrify America app to locate available DC fast chargers when you're on the road in Huntington.
Why Make the Switch to a VW ID.4?
Charging logistics are still the biggest factor for many drivers wanting to make the switch to EV vehicles — but with 17,000 public chargers and counting, going electric is easier than ever. Here are just a few of the benefits you can look forward to when you do:
Save time. Rather than taking time to stop at a gas station, you can take care of charging during times that your car would be sitting idle anyway.
Locate charging stations in seconds. Finding a power station near you in Hempstead is simple with the U.S. Department of Energy online search tool. Enter your location along with the charger and connector you need, and instantly receive a list of nearby stations.
Save money over time. According to the EPA, powering an electric vehicle may cost less overtime than filling up with gasoline. For example, if a kilowatt-hour of electricity costs 13 cents, and you drive 15,000 miles in a year, you'd pay about $700 less to power your EV compared to a gas-powered vehicle with average fuel economy.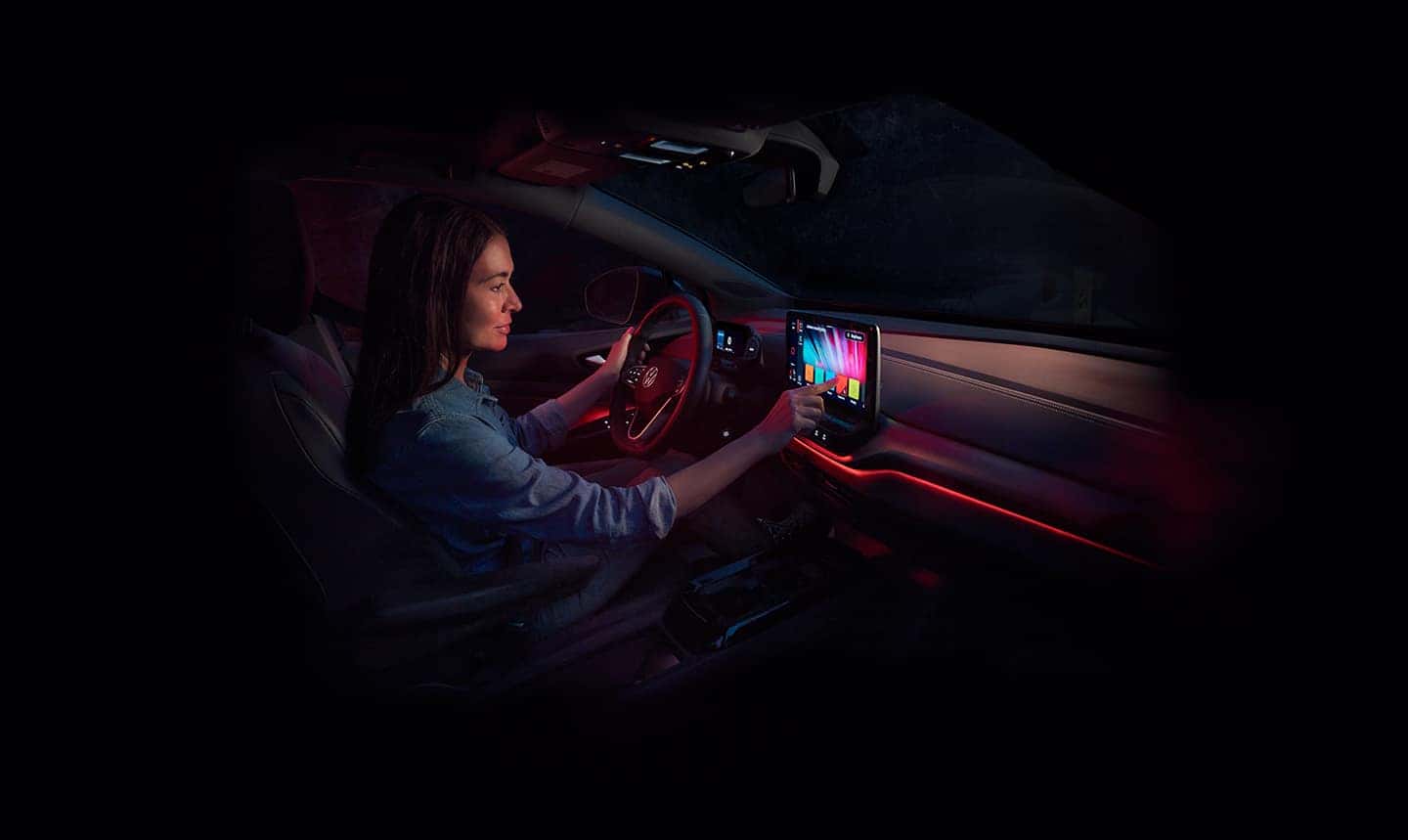 Discover the VW ID.4 at Platinum Volkswagen in Hicksville
Need to know a little more about the ID.4 charge speed or charger types before you commit to an EV? We're happy to answer any questions you have about the VW ID.4 when you visit us in Hicksville! Contact us to schedule a test drive, and check out our online buying tools to get started today.
More from Platinum Volkswagen
This fresh-faced compact SUV in the VW lineup has gotten many Bayside drivers taking a second look at its striking design. While the new VW Taos can take up every challenge as your SUV, it does so fearlessly and in unapologetic style. Discover what 2022 Volkswagen Taos colors there are to wrap up all…

The 2021 Volkswagen ID.4 is here and ready to electrify America as one of the most affordable electric vehicles in the market for many drivers. If you have been wanting an electric SUV for your Bayside commutes but have not been able to afford one, you can now with the ID.4! So which 2021…

The wait for the highly anticipated 2022 Volkswagen Taos is finally over! Bayside drivers have been longing to see what the VW Taos brings to the market before its release date and now they can see what's new. With this new versatile and smart compact SUV, you can go to all of your Huntington…