Meet the 2017 CC: Volkswagen's Sleek Sports Sedan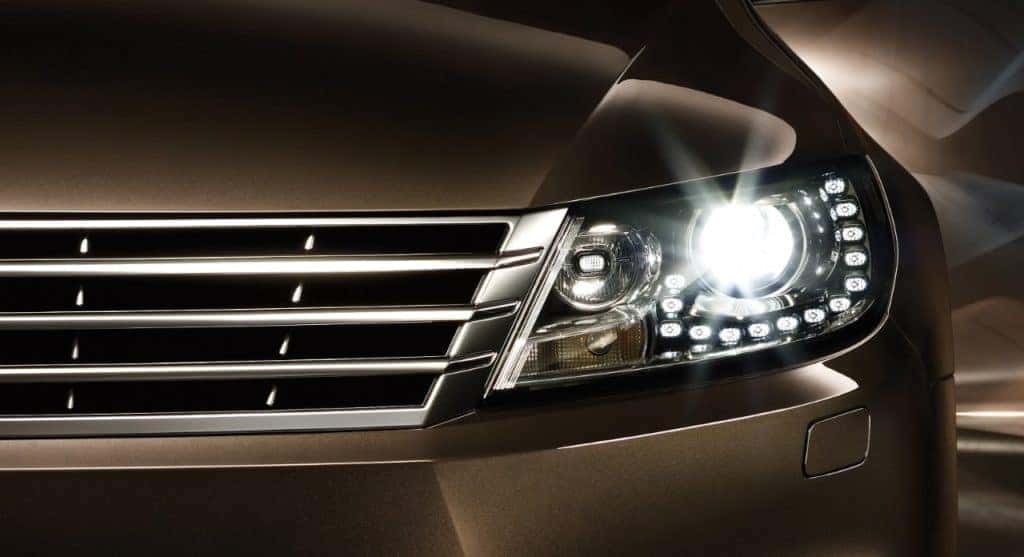 While the Passat, Jetta, and Golf receive the most attention from critics in Volkswagen's lineup, the CC is a sleek sports sedan that's unlike any other offering from the German automaker. From bumper to bumper, this vehicle is a tour-de-force, providing styling and performance that's unmatched by any of its Volkswagen siblings. If you're looking for a vehicle that's unlike any other on the market and rivals the features of some of the more expensive European luxury cars, look no further than the 2017 Volkswagen CC. Here's a glance at all it has to offer this year.
Unbeatable Performance
Although the CC comes with a sole powertrain option, that doesn't mean it leaves anything on the table. Beneath the hood, the CC sports a majestic, 2.0-liter, turbocharged four-cylinder engine that doles out 200 horsepower and up to 207 pound-feet of torque. Mated to a six-speed automatic transmission and front-wheel drive, the CC burns some serious rubber with a zero-to-60 time of just 6.5 seconds and a top speed of 124 mph. There's really no other Volkswagen sedan that even comes close to matching these numbers.
Fuel Economy
It's not all that often that you find a vehicle that pairs speed and performance with fuel economy, but the CC sets out to accomplish this all at the same time. Complex German engineering is at the forefront of its eclectic mix of characteristics, allowing the CC to attain an impressive 31 miles per gallon (mpg) on the highway and 22 mpg in the city. With this type of efficiency, you'll have more time to spend on other than things than filling up at the pump.
A Sophisticated Exterior
The Volkswagen CC hasn't had any major cosmetic changes for the 2017 model year, but then again, there's no reason to change a winning formula. The aerodynamic design lends itself to sharp lines that seamlessly form a work of art. LED taillights, Bi-Xenon headlights with LED accents, power-folding side mirrors, and 18-inch wheels complement each other with a fervor that's unlike any other sedan, turning heads as you drive down the street. For the truly eye-catching vehicle, the CC delivers on all fronts.
It's What's Inside That Counts
While the engine and the exterior are two of the more interesting aspects of the CC, don't forget about the luxurious interior. It comes loaded with plenty of standard features including a navigation system, a 6.3-inch touchscreen, Android Auto and Apple CarPlay, and Volkswagen App-Connect just to name a few. The CC also offers plush leather seating and available heated seats that pamper you as you drive, creating a luxurious experience every time you get behind the wheel.
Safety Features
If safety is a prime concern, the CC makes sure you aren't disappointed. Active safety specs include a rearview camera, as well as adaptive cruise control (ACC). With ACC, the CC brakes automatically if you get too close to another vehicle while cruise control is on, avoiding a potential accident in the process.
While the CC isn't the most popular Volkswagen, it's definitely in consideration for one of the best. Make sure to give it a try the next time you want a bargain rate on a fantastic sedan.