The 5 Best Breakfast Restaurants in Long Island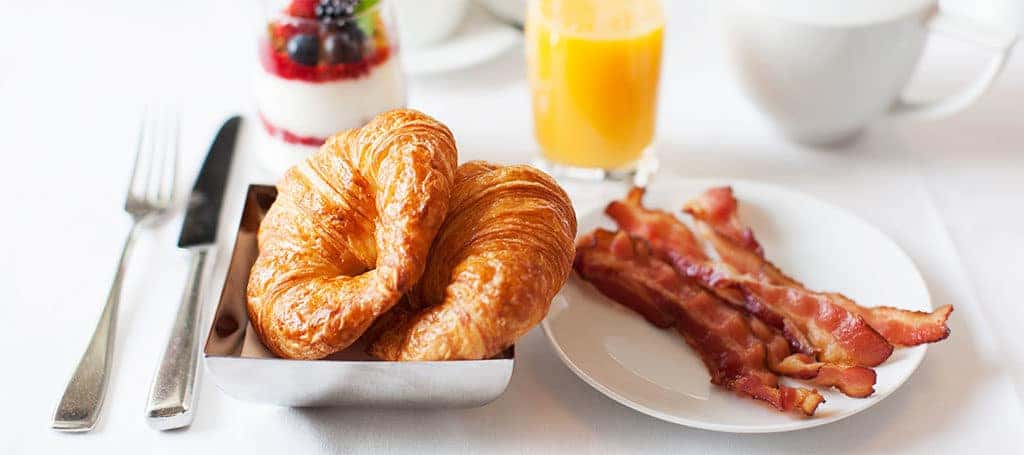 Breakfast, the first and most important meal of the day. The word means breaking the fast period after the long night. So, to calm your empty stomach, here are five breakfast places to try in Long Island. Bon appetit!
Maureen's Kitchen
This charming restaurant with the cow motif boasts great service and generous portions. Try the Oreo cookie or pistachio pancakes, or one of the many omelets served here. Fresh baked muffins and homemade, baked oatmeal are favorites, and don't forget to try the croissant French toast filled with cream cheese and raspberry preserves. Be warned though; this restaurant only takes cash, so come prepared.
Thomas's Ham and Egger Diner
If you are looking for a classic diner theme complete with vintage furniture and funky colors, Thomas's is the place to be. The Harvest Apple Pancakes or Nutella French Toast with whipped cream are wonderful ways to start your day. The chocolate almond chip waffles are a chocolate lover's dream, and the frittatas are large and filled with fresh veggies and Gorgonzola cheese. Egg dishes are cooked and served in the same pan to keep them hot, the service is prompt, and the restaurant is cozy and clean.
Love Lane Kitchen
White walls and "countrified" blue accents greet you as you enter Love Lane Kitchen. The old-fashioned décor gives you a sense of calm as you order breakfast. Known for its baked goods such as muffins, scones, and croissants, this eatery offers a full breakfast menu as well. Try the porridge with honey and brown sugar, the French toast filled with berry compote, or the breakfast bowl with eggs, potatoes, cheese, salsa, and avocado. Breakfast is served until two each afternoon, and there are gluten-free items available from the menu. Don't miss the home-made pastrami hash or genuine maple syrup.
Glen's Dinette
This friendly diner offers home-made corned beef hash and cookies fresh-baked from a secret family recipe. The Idaho breakfast features home fries smothered with bacon, scallions, cheese and eggs. Blue Monkey pancakes come with fresh blueberries and bananas, and the banana and pecan French toast is a local favorite. Try a breakfast sandwich served on a Kaiser roll, bagel or English muffin filled with cheese, potatoes, and your choice of breakfast meats. It may be a little crowded, but your stomach will thank you for waiting in line.
Relish
Polite staff and fast service is a trademark of Relish, as is locally grown, fresh produce. The menu offers an egg sandwich with house-made maple syrup, turkey sausage, tomato, Swiss cheese, and spinach. You may want to try the ricotta pancakes with fresh berries, or the banana and blueberry quinoa with almonds. If French toast is your favorite, check out the banana Nutella or cinnamon bun dishes. Wanting something a little different? Try the Burlington omelet made with maple turkey sausage, leeks, and Muenster cheese, or the Brooklyn omelet with fennel sausage, caramelized onions, and Provolone cheese.
Whether you are passing through or you're a local looking for the best breakfast around, try these hot spots, and you will leave full and happy. Remember, breakfast is the most important meal of the day.