The Top 4 Places to Get Delicious Pizza in Hicksville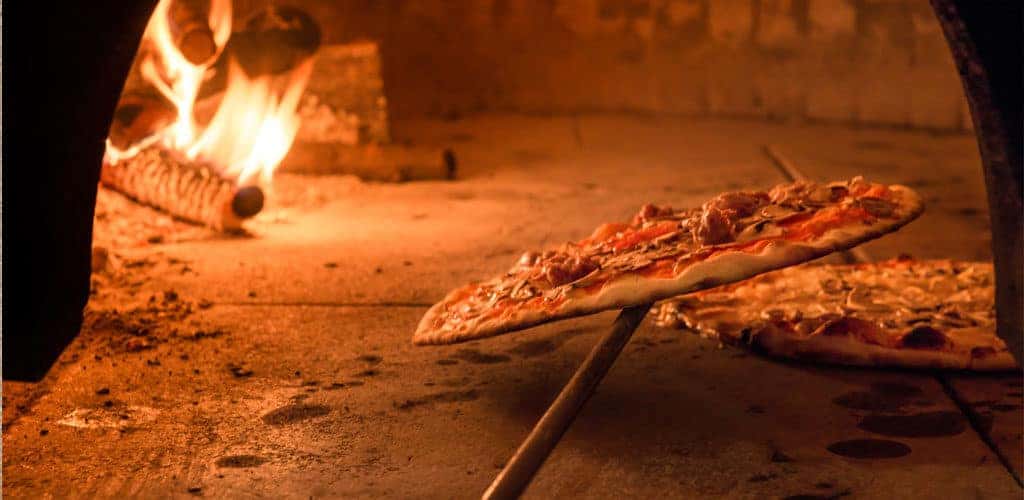 There is nothing like a hot slice of pizza dripping with cheese and covered in a delicious sauce and toppings. Whether you like a thin New York Crust or you prefer a deep dish pizza, there are plenty of places in Hicksville, New York, where you can get it just the way you like it. Here are some of the top pizza places near Hicksville.
Blaze Fast-Fire'd Pizza
Blaze Fast-Fire'd Pizza on Broadway Mall in Hicksville has thin crust pizza made with fresh ingredients. They have a $7.95 make your own pizza that you can top with as many toppings as you want. The atmosphere in the restaurant is casual with a well-decorated interior and lots of seating. Their pizza crust is thin and crunchy, and they put on just the right amount of sauce. They even have a variety of choices for sauce for those who want to try something other than the traditional red sauce. Try a pesto pizza topped with roasted garlic and fresh tomato, or anything else you can think of.
Di Maggio's Pizzeria
Head to Di Maggio's for fresh and delicious pizza. They have a sesame crust pizza that is out of this world and offers something different than the traditional crust. Get it with a traditional red sauce or try their vodka sauce which is delicious. You can get some garlic knots to go with your pizza, and they also offer salads, burgers, and subs for those who don't want a slice. You'll find Di Maggio's on West Village Green, and they have served up their pizzas in this spot for over 30 years.
Raimo Pizza
Stop by Raimo Pizza on Woodbury Road for some of the best pizza on Long Island. You can get just a regular slice or try something different such as their eggplant and mozzarella, buffalo chicken pizza, or the Raimo special which comes with just about everything. They also have a Grandma's pizza and a portobello and mozzarella pizza. This family restaurant is a staple in the Hicksville area, and locals have enjoyed their pizzas for over 40 years.
Patrizia's of Long Island
Patrizia's of Long Island serves up their pizza in a wonderful atmosphere. The service is friendly and fast, and you can get your meal family style for an experience that is just like at home without having to cook. They serve brick-oven Neopolitan pizza with a choice of marinara or Margherita sauce. You can add delicious toppings of your choice, or try one of their specialties. The Parma comes with prosciutto di parma, mozzarella, grape tomatoes, and arugula topped with shaved Parmigiano, or try the Capricciosa which comes with tomatoes, mozzarella, ham, mushrooms, and salami.
Patrizia's also serves a variety of pasta dishes, delicious salads, and chicken and steak entrees. They have two family style menus to choose from for a variety that your whole group will love.
Make sure to try one of these pizza places the next time you are in the Hicksville or Long Island area. Enjoy the ambiance of a pizza joint, or take it to go.