The Top 5 Tacos Spots Around Long Island, NY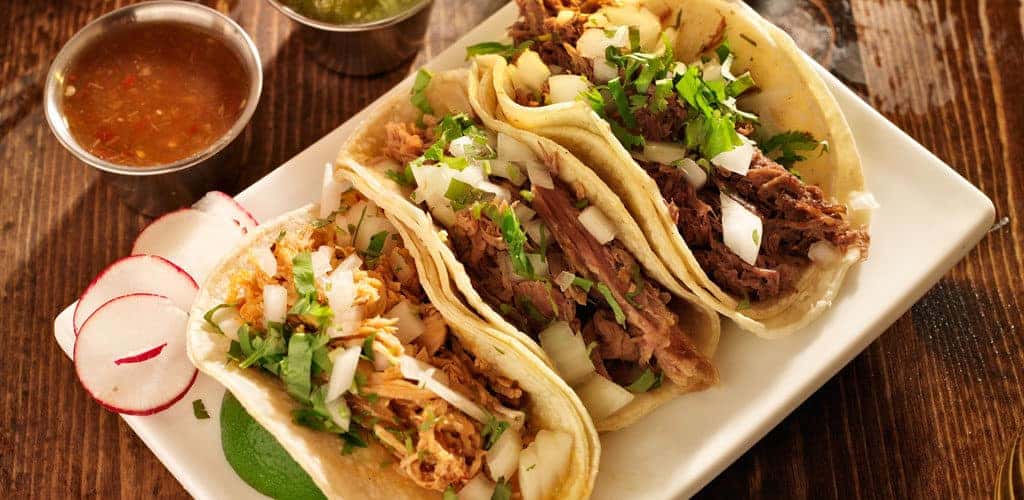 Whether you like them spicy or mild, there's nothing like a good taco to hit the spot. When you're on Long Island and craving this classic comfort food, make sure you indulge in one of these top taco dishes in the area.
Tex Mex Tacos
If your favorite type of taco is of the Tex Mex variety, you'll love the traditional taco at Habanero's Tex Mex in Holbrook. Here you have a choice of a 6-inch deep-fried corn tortilla or 6-inch soft flour tortilla. On top of that you get seasoned ground beef, lettuce, tomato, and shredded cheddar jack blended cheese. You can also substitute the ground beef for chicken, pulled pork, steak, or chili.
If you're at Habanero's Tex Mex and want to try something different, you can also go for their popular fried chicken taco, which comes with fried chicken, corn bread croutons, red cabbage, cilantro, and chipotle ranch sauce.
Fish Tacos
Fish tacos offer something a little lighter, but still just as tasty. In fact, they're one of our favorite meals to enjoy during summer on Long Island! Head to Wildfeast on Long Beach for an excellent selection of fish tacos. The Baja fish tacos come with local panko-fried hake fillet, while the seared ahi tuna tacos come with line-caught yellowfin tuna. You can also select the grilled swordfish tacos that come with line-caught grilled swordfish. No matter which one you decide on, you have your choice of corn or flour tortillas, and every taco includes slaw, pickled onion, mango, avocado, and Sriracha mayo.
Palm-Sized Tacos
Tacos aren't always the cleanest food to eat, so if you're searching for some that aren't quite as messy, consider the palm-sized tacos served at 5 De Mayo Mexican Restaurant in Westbury. These small but satisfying tacos come wrapped up in a handmade corn tortilla and served with onions, cilantro, and rice and beans on the side. They come with your choice of all the usual meats, including pork, chicken, steak, Spanish sausage, fish, shrimp, and beef tongue.
Iron Skillet Tacos
When you'd like to get some extra sizzle with your tacos, go for the iron skillet tacos at Caracara Mexican Grill in Farmingdale. Your choices include adobo marinated chicken breast, grilled hanger steak, or achiote marinated pork. The chicken and steak also come with Chihuahua cheese, jicama slaw, rajas, and salsa, and the pork comes with pickled red onions and sweet plantains.
On the Go Tacos
When you're out for lunch or dinner and need a tasty taco that's quick and easy to transport, you can't beat the delicious options at Mesquite Taco Truck. Parked on Route 111 in Manorville, Mesquite Taco Truck offers some unique specialty tacos. Try the jerk chicken taco for Caribbean spiced grilled chicken with mango yogurt, cabbage slaw, and pineapple slices. Or try the blue cheese skirt steak taco, which has grilled skirt steak, grilled red onions, baby spinach, and crumbled blue cheese with a honey-chipotle glaze.
Whether you're searching for Tex Mex tacos or tacos you can eat on the run, you can find some of the best taco dishes around when you're on Long Island.