Why You Should Get Your Hands on a 2017 VW Jetta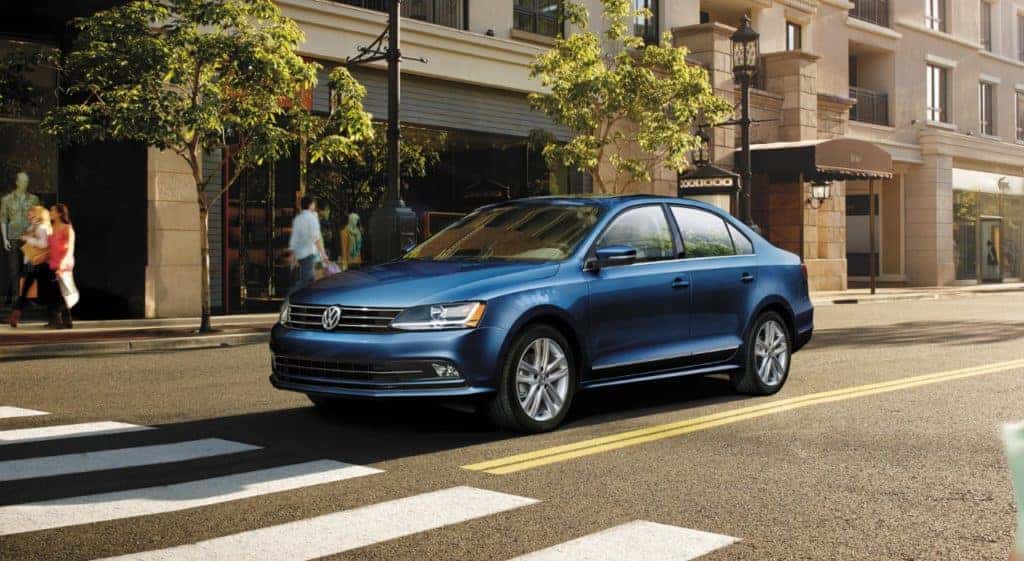 Along with the Passat, the Jetta is perhaps the most iconic sedan ever produced by Volkswagen. Sure, it doesn't match the legendary prowess of the Beetle, but that's because it doesn't have to. The Jetta speaks for itself. In 2017, the Jetta shrinks its trim levels down to three options, but each comes with a more robust array of features than ever. If you're searching for a versatile, sporty, and fun-to-drive vehicle, make sure to get your hands on a 2017 Volkswagen Jetta.
The Driving Experience
Not all sedans offer a driving experience that leaves you wanting more, but the Jetta does everything right to give you that feeling. Under the hood, it offers two engine choices. The standard engine is a small, yet hearty 1.4-liter turbocharged engine that offers up to 150 horsepower and 184 pound-feet of torque. For drivers that want a bit more power, an upgrade to the 1.8-liter, turbocharged four-cylinder is well worth the investment. With this engine, the Jetta gets 170 horsepower and 184 pound-feet of torque, enabling it to tear up the road with even more power than its sibling.
Both Jettas come with either a five-speed manual transmission, six-speed manual transmission, or six-speed automatic transmission and front-wheel drive.
Safety Specs
With a bevy of new standard safety features, the 2017 Jetta has received tons of accolades. This year, it garnered a five-star safety rating from the National Highway Traffic Safety Administration, as well as a Top Safety Pick Plus award from the Insurance Institute for Highway Safety. Some of the standout safety amenities include adaptive cruise control, forward collision warning with automatic emergency braking, a tire pressure monitoring system, and an intelligent crash response system. When you add it all up, the Jetta is one of the safest cars on the road, paying attention even when you're focused on something else.
Exterior Design
Although the Jetta is typically marketed as a family sedan, its looks would say otherwise. The product of innovative German engineering, the Jetta isn't pretentious, yet it's not watered down either. Sharp lines and sleek curves are the staple of the Jetta, and it's also highlighted by halogen headlights, LED daytime running lights, 17-inch alloy wheels, and available fog lights that blend form and function.
Interior Extras
Even with an excellent performance reputation, superb looks, and stellar safety features, the Jetta wouldn't have its signature allure without interior features to match. The available power-tilting and sliding sunroof adds natural light to the cabin, while giving you a way to enjoy the outdoor temperatures as you drive. If it's too cold, you can always close the sunroof and turn on the Jetta's heated front seats, which warm your body even if the weather is uncooperative.
Tech gurus will also love the Jetta, as it offers a number of exciting amenities. Apple CarPlay and Android Auto allow you to seamlessly connect your smartphone, while SiriusXM satellite radio and the Fender Premium sound system combine to give you concert-quality sound while you drive.
With the crowded mid-sized market, automakers have to do something special to differentiate themselves from the pack. The 2017 Volkswagen Jetta is just that car.